My List enables you to create a library of titles you want to watch across all of the awards and categories you are qualified to vote in.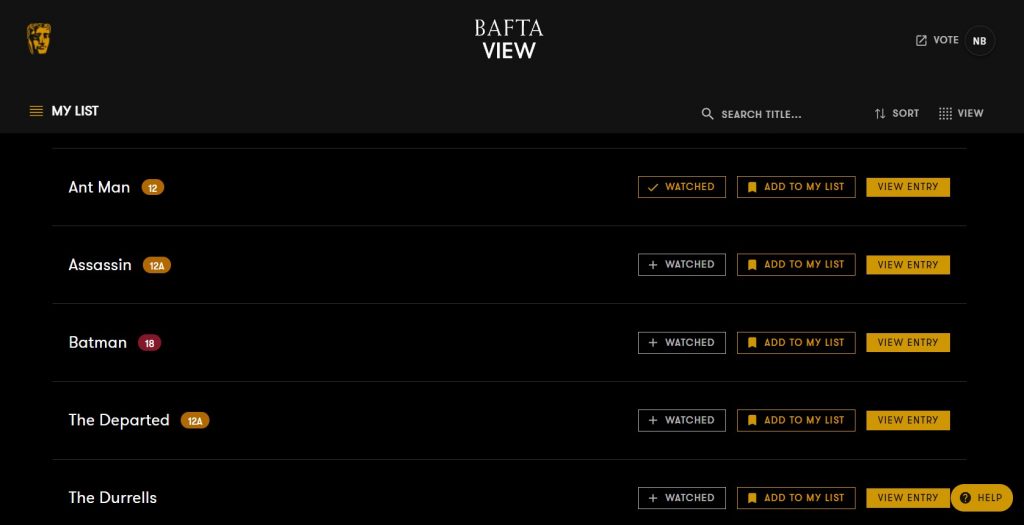 You can arrange the layout of My List according to your preference, by clicking on the VIEW button to select either a:
Grid View – presenting the title artwork only in a tiled layout
Summary View – presenting the titles in an artwork with summary text layout
List View – presenting the title names only in a list layout
You can also order the titles on My List by clicking on the SORT button, to arrange them either via:
A-Z
Z-A
Date Added – with the most recent first
To select a title to watch from My List, just click on the artwork in the case of the Grid or Summary Views.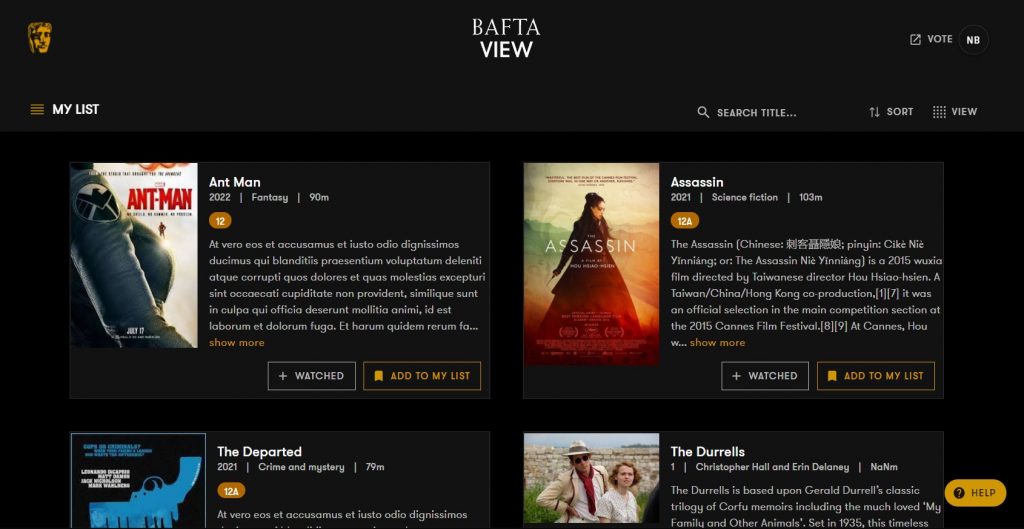 If using List View, you can click on the title name or the View Entry button.
Once you have viewed one of the titles on My List, you can click the button to mark it as Watched.