Casting compatibility summary
A summary of the possibilities between casting devices. The methods in bold have – at the time of writing – direct compatibility, and should work for titles hosted by BAFTA View's native BitMovin player. BAFTA cannot guarantee that these compatibilities may not fluctuate, and if users experience difficulties we recommend using an HDMI cable between your devices as the most reliable method.
In addition to this, casting will be blocked by titles hosted on some external distributors' own custom players – for security purposes. At the time of writing (October 2021), titles hosted by the 5th Kind, Disney and Vision Media players will block casting. Again, for such titles HDMI connection is the recommended method for transmitting to your TV.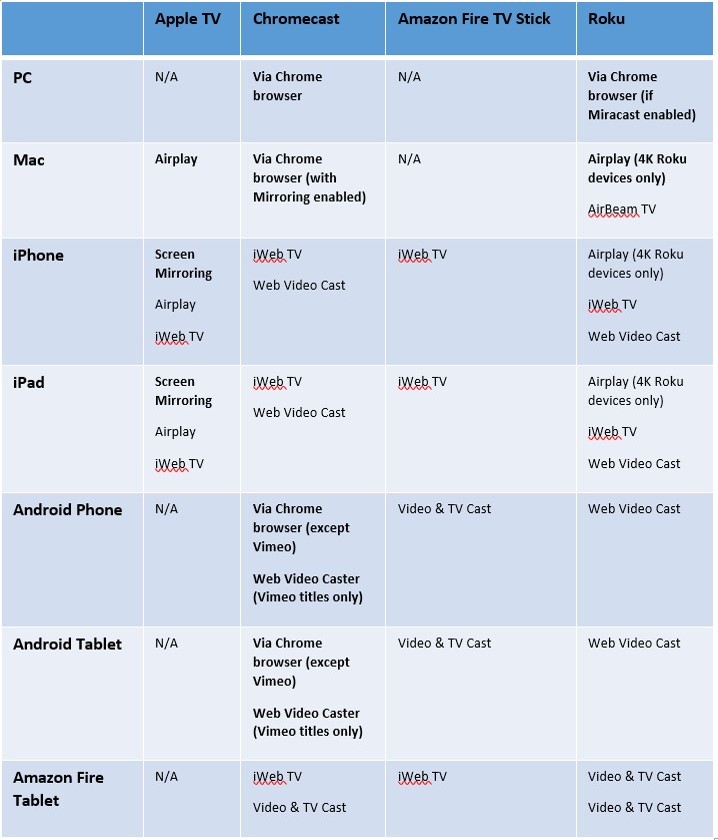 Detailed instructions on the direct methods can be found in further Articles in this section.