Casting from Windows PC or laptop to your Smart TV
You can cast from a PC laptop to a Chromecast or Roku device, provided you use the Chrome browser to access the BAFTA View content on your laptop. (With the exception of some titles hosted by external distributors and Vimeo-hosted videos – see below).
Using a Chromecast device (for PC)
If you have a Chromecast device connected to your Smart TV, use the Chrome browser to access BAFTA View, select a title to view on your PC laptop and then:
Switch your TV AUX or EXT (or equivalent) setting to the corresponding HDMI port where your Chromecast is connected.
Once the Chromecast homepage appears on your TV screen, click 'WATCH' on the title on your laptop.
The video will begin playing on your laptop. Look for a white screen icon in the bottom right corner of the control panel. Click on the screen icon.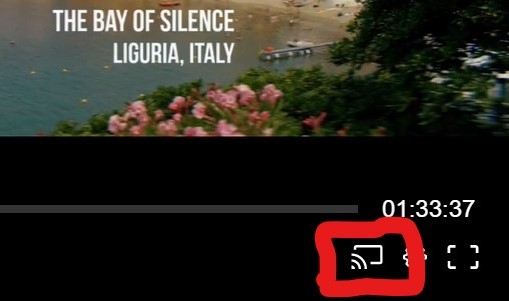 A box will pop up on your laptop screen listing the available devices you can cast to. Click on the one that relates to your Chromecast device.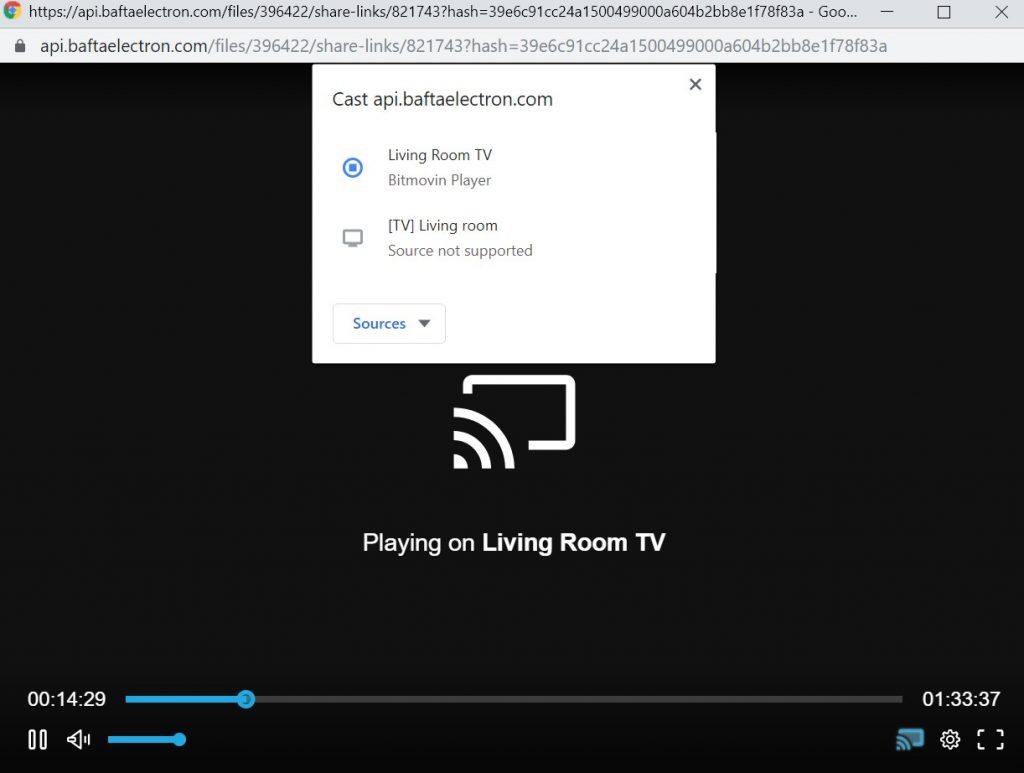 The white screen icon will now turn blue and the video will begin casting to your TV.
Vimeo-hosted videos
Vimeo does not currently support direct casting via the Chrome browser, however there is a work-around for this on PC – which is to cast your entire screen. Follow steps 1-2 above, and then:
3. Go to the 3 vertical dots icon in the top right corner and from the dropdown, click on Cast.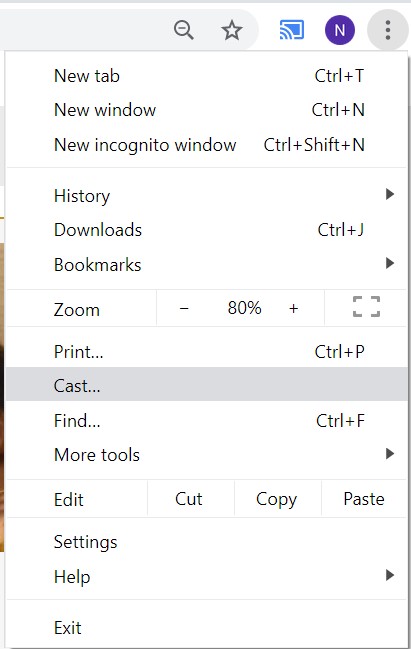 4. From the dropdown that opens, click on Sources.
5. Click Cast Desktop.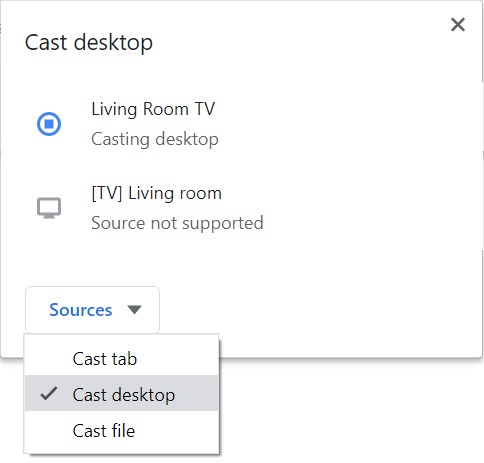 Click on the listed device you want to cast the desktop to.
Your desktop will now be mirrored to your TV.
You can now search through BAFTA View for your title, and click WATCH. The video will play and appear on your TV as it does initially on your Desktop – as a pop-up. Use the Full-Screen option to expand it fully.
Using a Roku device (for PC)
You can cast from a PC laptop to a Roku device, provided your PC is running Windows 10 and has the Miracast software enabled.
Switch your TV AUX or EXT (or equivalent) setting to the corresponding HDMI port where your Roku is connected.
Click on the Home button on your Roku remote and select Settings from the list of options on the left.
Select Screen mirroring to enable the option.
Back on your PC, click the Start or 'Windows' button.
From the menu that opens, click Connect.
You should now be able to see a list of all wireless displays and audio devices you have in your vicinity.
Click on your Roku device and your PC will now be able to cast to it.
Find the title you want to view in BAFTA View, and click 'WATCH'. The video should now cast to your TV.