How to access videos i) direct on the BAFTA Voting site
You can view the videos by logging in directly to the BAFTA Voting site at https://voting.bafta.org – using your usual Username and Password.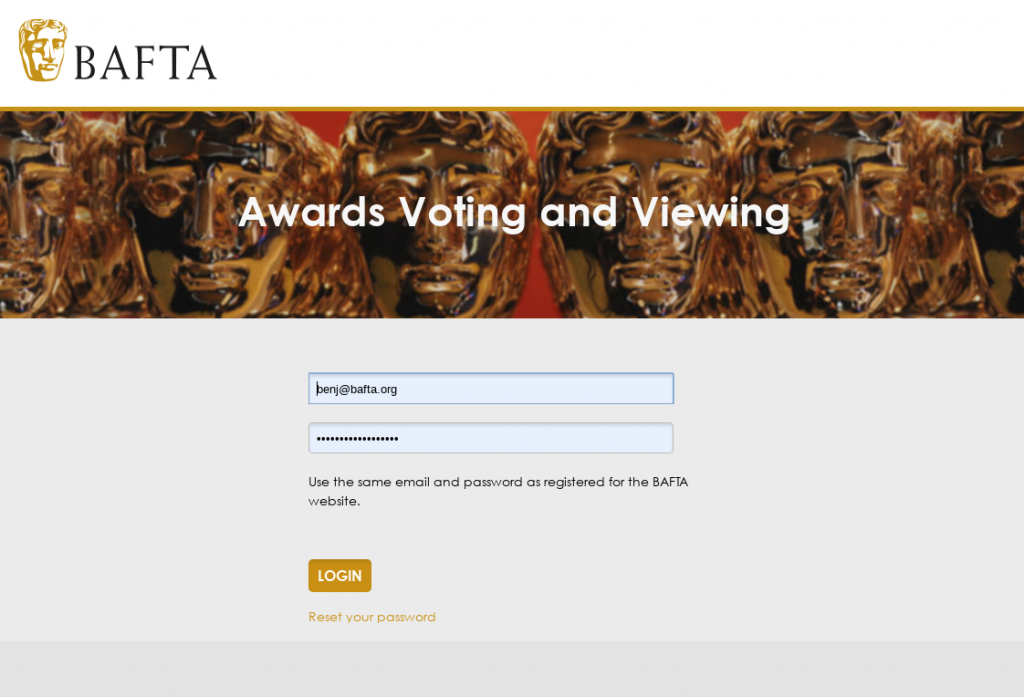 If this is the first time you have accessed the site on this computer in the last 6 months then you are automatically sent a 6 digit code to the mobile number BAFTA holds on file for you. You must enter the code here in order to be able to log in.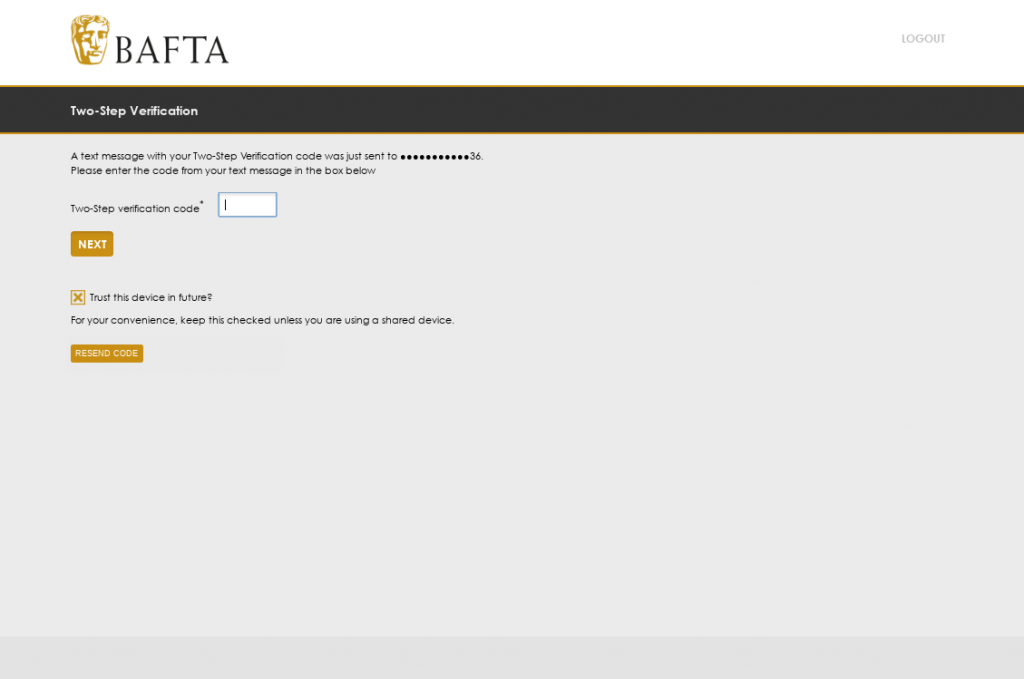 Once logged in you will see a display like below.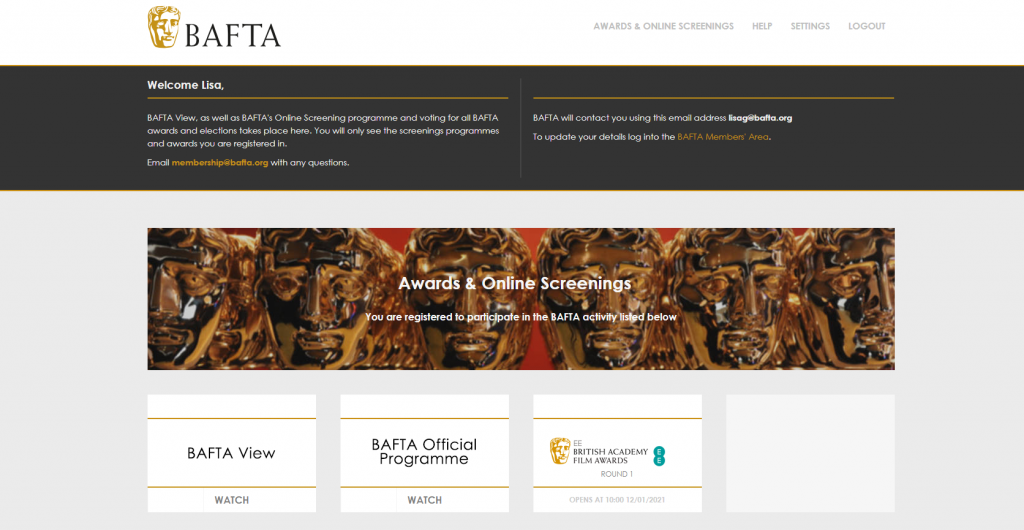 You should click on BAFTA View to access the full range of titles that have currently been submitted.
The next screen should show a tab like this, indicating how many titles are currently available to view. Click VIEW.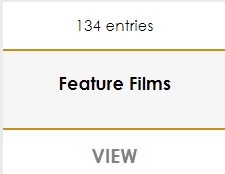 The full list of titles will open.