Once you have clicked to view a title, you will be taken to its own dedicated listing page, which includes information like synopsis and poster art. Alongside this will be a button to Play, and also one to Download for viewing offline (if the distributor has given permission). There may also be a button to either View or Download the title's Credit Block.
Click PLAY to seamlessly view the title – without any additional login (Subject to Terms & Conditions – see below). IMPORTANT: The video will play via a pop-up browser, so if you have a pop-up blocker on your device you will need to disable it.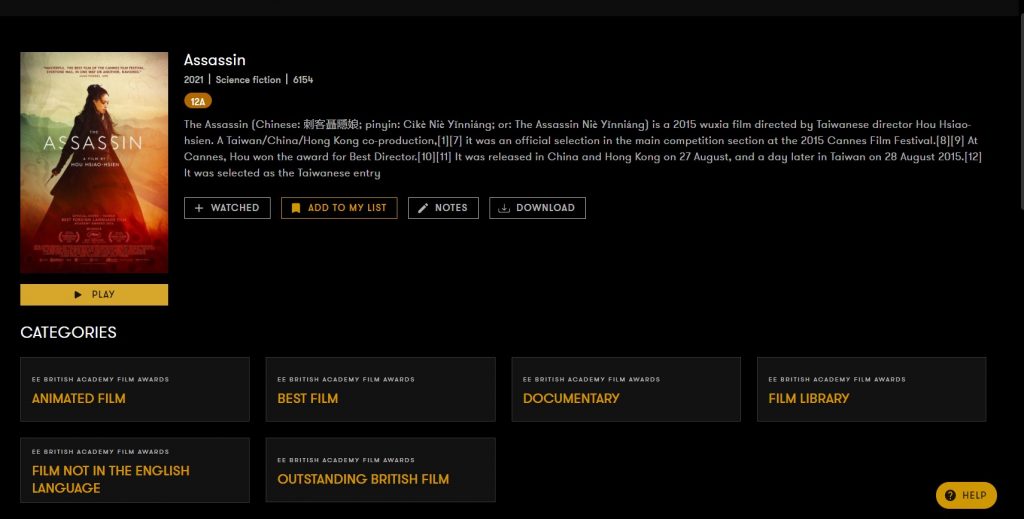 Beneath each title you will find links to each of the Categories it has been entered in to. You can click on these to enter our voting site and submit your votes for the Category as and when required.
There may also be Additional Content (such as Videos and Photos) available View/Play/Download below.
Terms & Conditions
Some titles may have a Terms & Conditions pop-up for you to accept before viewing. If you accept them, simply click on the button at the bottom of the pop-up and streaming will commence.
If you do not click the button, you will be denied streaming the title.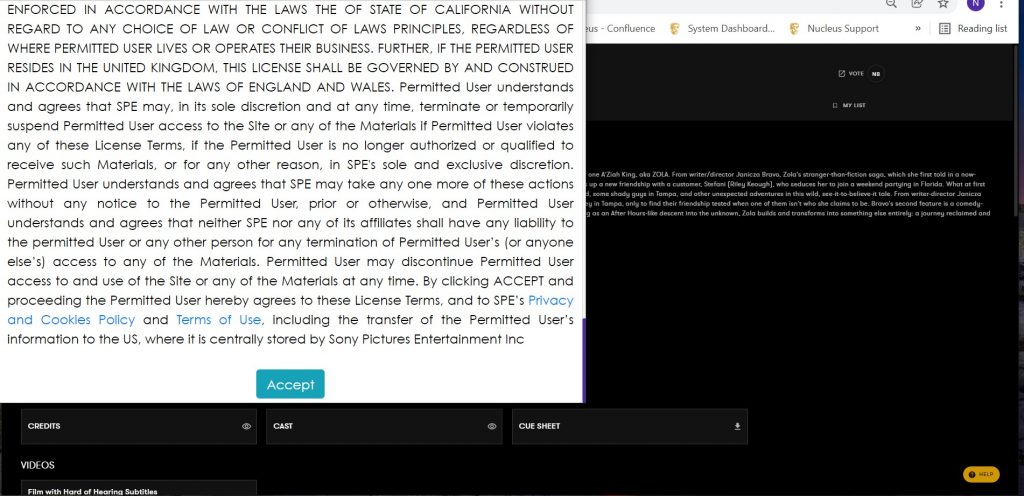 Pre-Roll Video
Once you have clicked to accept the terms and conditions, a short pre-roll disclaimer may play – depending on the studio's anti-piracy/watermarking policy.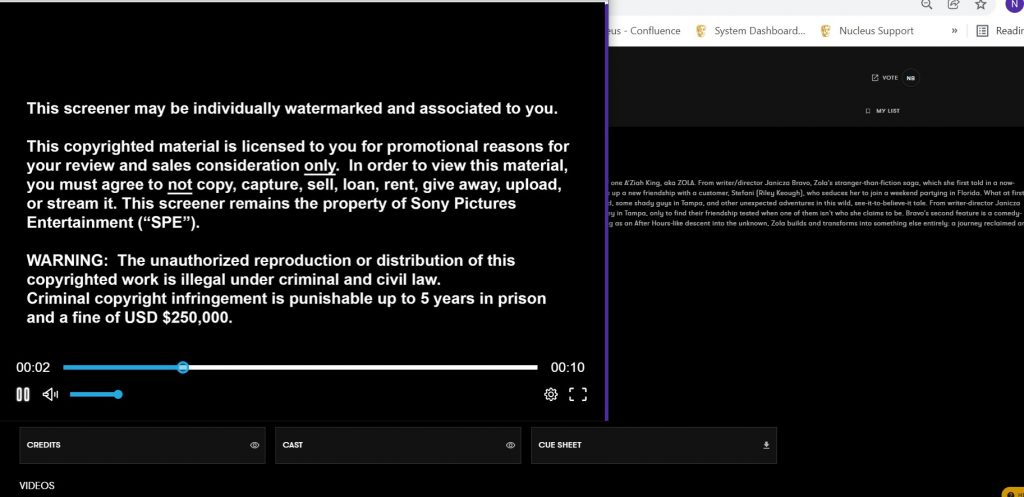 Feature Presentation
Once any pre-roll has played (if applicable), the main feature will either begin to play automatically OR you will be prompted to click the Play button – depending on the distributors' settings.