To assist with your evaluation process, you can make secure, private notes on each title for your own reference.
Just click on the Notes button that appears on each title's page, and a pop-up will appear – with an allowance of up to 1,000 characters. Click on Close when completed and your Notes will be Saved. You can update them at any time.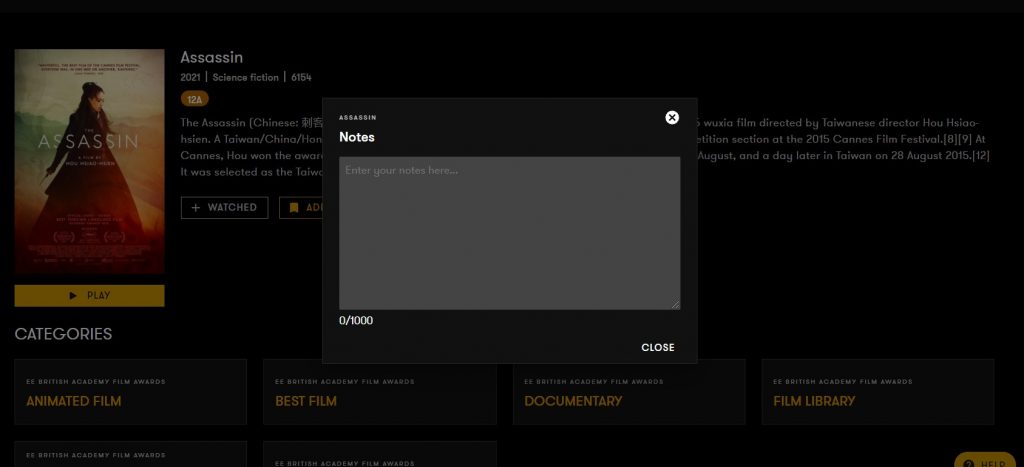 Each of your Notes will be available to view, by clicking your Account ID in the top right hand corner of the screen. Just select My Notes from the dropdown that appears.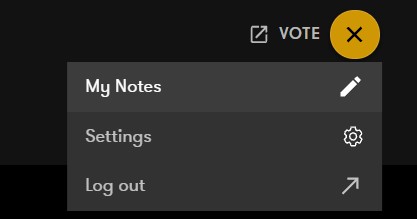 The My Notes page will then open. You can edit any of these Notes directly from here by clicking on it.
You can also use the Notes Filter button to filter the Notes display per award, or display all Notes across all awards.